Territory
China is located at the east coast of the largest continent (Eurasia) as well as the western margin of the largest ocean (Pacific). It has a land area of about 9.6 million square km, occupying 6.5 percent of the total land area of the world. From the confluence of the Heilong River and its tributary, the Wusuli River, westward to the Pamir Plateau, the distance is more than 5200 km. From midstream of the Heilong River north of Mohe, southward to Zengmu Shoal of the Nansha Islands near the equator, the distance is more than 5500 km. Its population of more than 1.3 billion accounts for approximately one-fifth of the world population...
MORE
Study in Qingdao
A beautiful seaside city full of German and Italian style, and known for its world famous beer.

City Type:
Coastal Cities
Climate:
Maritime Climate
Air Quality:
Good Air Quality
Average:
2000 -- 2500 RMB
University Amount:
8
Qingdao Interantional Airport
Qingdao Liuting International Airport began serving the public on August 5, 1982 and has developed into an important air hub in east China. Presently, over 400 flights operate here, connecting Qingdao with destinations both at home and abroad. The airport is well-equipped with a parking lot, public telephones, clinic, free luggage carts, and obstacle-free facilities for passengers' convenience. In addition, services such as inquiry, lost & found, left luggage, and luggage packing are also available.
Located about 23 km from the downtown area, the airport can be easily reached. Currently, there are 5 shuttle buses running between the airport and downtown, covering most areas of the city. In addition, there are inter-city buses traveling between the airport and Rizhao, Weifang, Jiaozhou, Zibo, Rushan, Shouguang, Dongying, Jimo and Laixi, and other towns.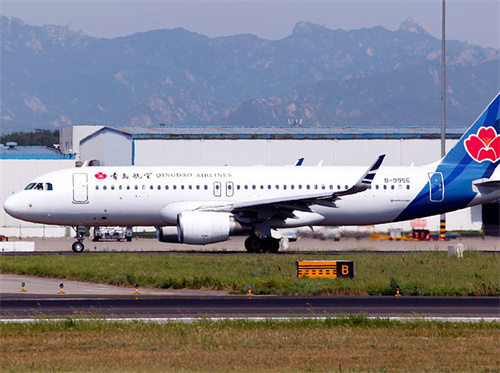 Qingdao City Bus
Because of its hilly terrain, few people use bicycles or motorcycles in the city. Consequently, the public bus is the main vehicle.
Standard bus fare is CNY1; fare on an air-conditioned bus is CNY2. If you pay by transportation card (Qindaotong in Chinese), passengers can enjoy a 20% discount.
Many bus routes run along the coast including Nos. 26, 304, 317, 321, and the Tourism Special Line 802 from west to east of the city and pass through major sightseeing places such as the Zhan Bridge (Zhan Qiao), Luxun Park, Bathing Beach, Badaguan, etc.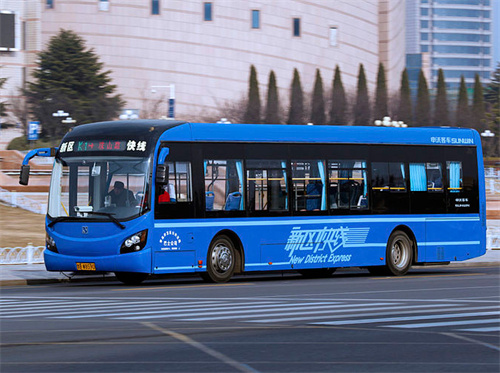 Qingdao Weather
Located in north temperat monsoon zone, Qingdao has a temperate monsoon climate. The urban area is affected by the northeast monsoon, ocean current and water mass, so Qingdao climate has evident features of marine climate. In Qingdao, the air is humid; the temperature is medium; the four seasons have clear distinctions.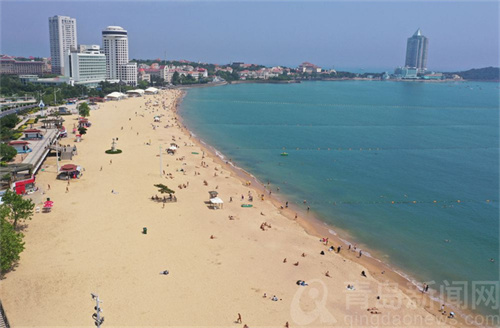 Spring & Summer
In spring, the temperature rises slowly and comes one month later than other inland cities.
In summer, it is muggy and rainy, but has no intense heat. The hottest season is in August with the average temperature of 25.1°C (77.2°F) and the coldest in January with the average temperature of 0.9°C below zero (30.4°F).
Autumn & Winter
In autumn, the sky is clear and the air is crisp.
In winter, it has no bitter cold, with strong winds and low temperature for a long time. Autumn and winter in Qingdao are windy; in winter the temperature drops below zero centigrade, although the sea does not freeze. Winter swimming challenges the courageous
Feature of Qingdao Cuisine
Known as the cradle of Shandong Cuisine, Shandong's largest coastal port city Qingdao is famous for its local cuisine. The area around Qingdao is rich in sea cucumbers, squid, prawns, shellfish, as well as numerous fish species, and every spring and autumn, the Jiaozhou Bay area is rich in local shrimp.
Qingdao is famous for its regional and international flavors. Being a coastal city, Qingdao is rich in seafood, and its flavors range from spicy to sweet.
Qingdao Cuisine
Qingdao Cuisine, which is usually deep fried, braised, roasted or stewed, commonly use soy sauce, shallots and garlic, and the dishes are known for their delicate aromas, and pure flavor. Qingdao cuisine's most famous dishes are sea cucumbers with minced meat, Jiaodong Chicken Wings, and Braised cuttlefish eggs. Although prepared in a simple style, these dishes are unforgettable. The best way to enjoy Qingdao's seafood is to stroll down to the shore, or along Laiyang Road and stop in one of the many little seafood restaurants. Qingdao's many fine hotels are also excellent places to enjoy seafood, although prices are higher, there is less of a language barrier problem and the dishes are more refined.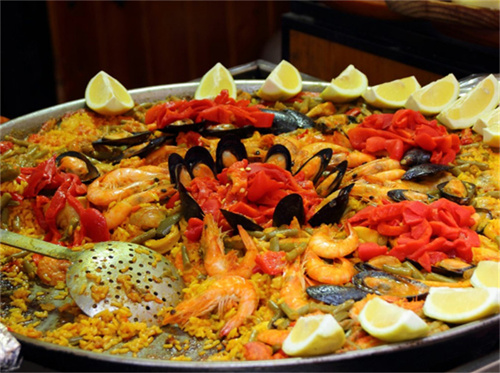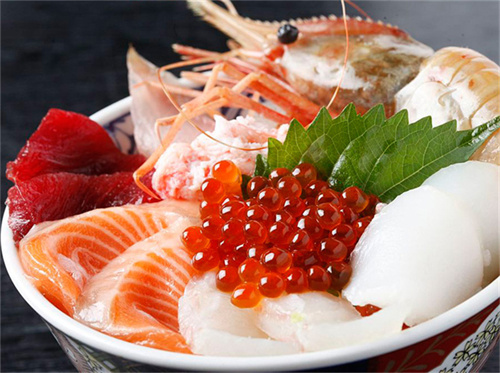 Qingdao Scenery
Badaguan Scenic Area
Badaguan Scenic Area, also known as the Ten Thousand Country Architecture Garden, features foreign villas and paths. The area of the Eight Passes Villas is very pleasant; each pass has its own tree species. The Princess Building and the Huashi Building are open to the public in the daytime. The Huashi Building was home to the president of Kuomintang, Chiang Kai-shek. The Gothic-style Princess Building located at No. 10, Juyongguan Road; Eight Passes Villas Scenic Area has become a popular background for wedding photos. The spot is next to the 2nd Bathing Beach. You can get there by same buses as the 1st Bathing Beach.
International Beer Festival
It is celebrated in Qingdao International Beer Town (No.195, Hong Kong East Road) , the Festival's primary location. It is here that many of the performances take place. In recent years the Qingdao International Beer Festival has become a major event in the calendar of this beautiful city.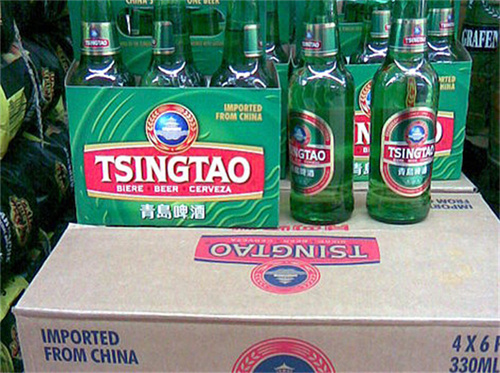 Qingdao Number One Bathing Beach
Qingdao Number One Bathing Beach, also Huiquan Bathing Place, is in Huiquan Bay, famous for soft sands, limpid seawater and mild waves. The bathing place is free of charge and open all day. Next to it you will find the 2nd Bathing Beach and not far away from this the 3rd Bathing Beach (near Haitian Hotel). You can reach the sites by buses No.6, 15, 26, 214, 311, 312, 316, 202 and many others. There is another sandy beach in the east (Shilaoren).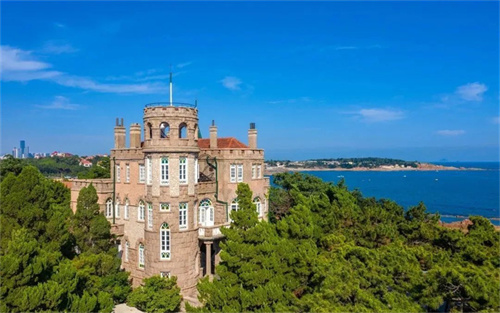 Foreign Consulates
Foreign Embassies are located in Beijing, but there are 2 foreign consulates in Qingdao.
General Consulate of Japan
Add: 45/F Qingdao International Finance Center, 59 Hong Kong Middle Road, Qingdao
Consular District: Shandong
Office Hours: Monday-Friday 8:40-11:30, 12:30-17:30
Tel: 86-0532-8090-0091
E-mail: ryoji@qd.mofa.go.jp
General Consulate of the Republic of Korea
Add: #101 Hong Kong East Rd., Lashan District, Qingdao
Consular District: Shandong
Office Hours: Monday-Friday 9:00-18:00
Tel: 86-0532-8897-6001
E-mail: qdconsul@mofa.go.kr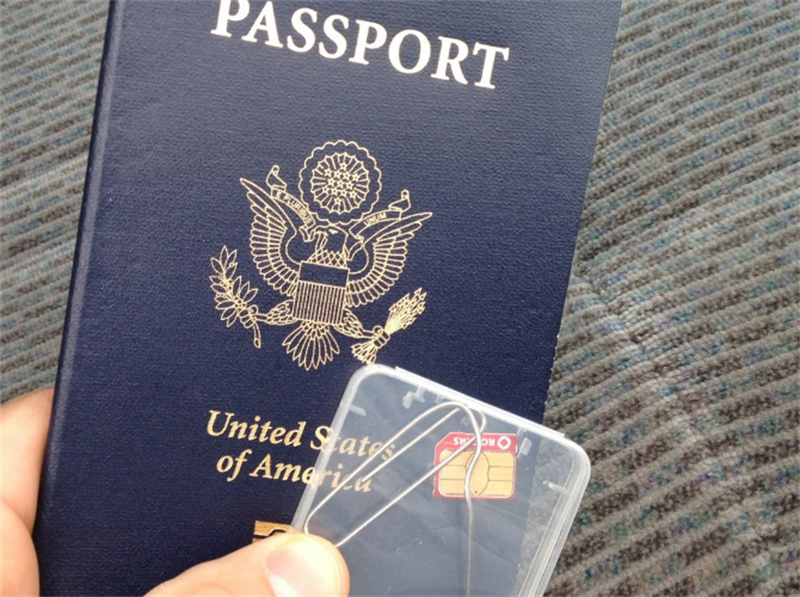 Medical Service
All the local hospitals in Qingdao are open to international students. Students with minor illness can go to schools' clinic for help. If you are badly ill, you can see a doctor in any of the local hospitals.
Tips for seeing a doctor in the local hospitals.
Process:
00001. Bring your passport, then fill in a form in the hospital which contains your name (English name or Chinese name), date of birth and contact person in China (name and contact)
00002. Register with a doctor
00003. Waiting at the corresponding section
00004. Seeing the doctor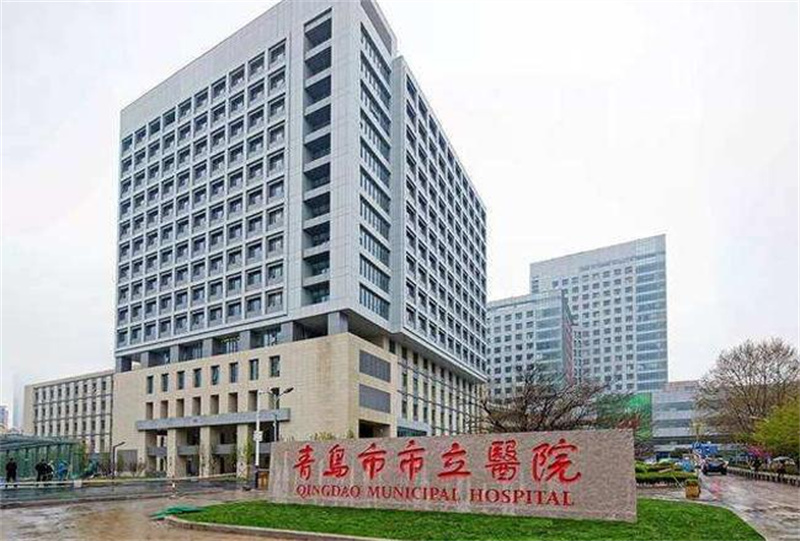 Popular University in Qingdao