What can we do for you?
1.You can get your One to One course advisor after register in our platform, who will not only help you to get admission&scholarship from Chinese universities, but also be your first friend in China to help you understand and adapt to life in China in advance.
2.After coming China, Panda Admission can provide you a series of Landing Services including Airport Pick Up Services etc..
3.Even during the study in China, we can also offer assistant on your Chinese language study and assignment if you need.
Through our platform, you can also check the latest information of more than 800 Chinese universities for free, and submit the application conveniently.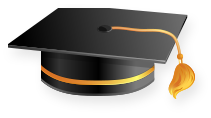 Do I need a certificate of equivalent level in English when applying?

Some good universities request for English proficiency certificate such as IELTS/TOEFL, but since we have worked with universities for more than 10 years, so for the students who applying through us, they don't have such requirement for now. We will arrange interview for you to prove your English proficiency.

What is CSC? How to apply for CSC?

CSC Scholarship is the best type of scholarship that provided by Chinese Government, usually cover tuition fee, accommodation fee, and with monthly stipend. But since this type of scholarship is very competitive, and the seats are very limited, so it is not 100% guaranteed. CSC scholarship begin application in the Nov. of previous year and close application in Feb.. Usually students need to prepare for it one year in advance. Panda Admission has 10 years experience to apply for CSC Scholarship for International students.

Is it possible to work and study while studying in China?

Usually students are not allowed to do official work in China during their study, but internship or small business are possible. I also know a lot of students doing business by themselves in China.

Can I find a job in China after graduation?

Of course , students can hunt a job in China after they graduate here. I know a lot of students are working in China right now after they graduate from Chinese universities. As long as there are companies accept them , they can process work visa in China. As I know, most foreigners' salaries are even higher than local graduates, since most of them can both speak fluent English and Chinese

What scholarships are offered in China for International students?

There is a series of scholarship schemes available for International students awarded by Chinese government. In addition to Chinese Official Scholarships , you can also apply for Panda Admission Scholarships , which is convenient, efficient and safe.

What is JW202/JW201 form?

The JW202 form is an indispensable document required by Chinese embassy or applying X visa. Every JW202 form has its unique code which is issued by the Chinese Ministry of Education (MOE), the Ministry of Foreign Affairs (MOFA), the Ministry of Public Security (MOP) and local governments. Thus there is no use  if you download a JW202 form and fill it by yourself.

Why study in China?

In recent years many countries across the world have seen an increasingly strong demand to study in China. In 2010 alone, the number of students from over 180 countries who came to study for degree and non-degree courses was more than 256,000. You may wonder why China is so attractive to those who want to study abroad; here are the top six main reasons: affordable study costs , travel and discovery,immersed in Chinese culture , high-quality education,promising job market and safety.

How much budget do I need to study in China ?

About fees , In common for bachelor degree except medicine course , tuition fee are mostly from 2500-3500usd per year , hostel fee is around 500-1500usd per year , differ from different universities. Most of the tuition fee and dormitory fees are required to pay once before the academic year begin . But some university can accept pay twice per semester.

What is Panda Admission?

Panda Admission is a reliable international education service platform. We have cooperating with them for long time. Panda Admission have been working in this field for more than 7 years. We can help students apply for Chinese universities and scholarship, also providing some other after landing services to students.

How much to apply ...?

Our service is very flexible, we have standard application, or guarantee application. For self funded and scholarship are also not same. If you are interested, you can contact with one of our coure adivosr for FREE consultant. They will tell you more about the details.

Are the universities teaching in English or Chinese?

There are more than 2000 universities in China. Among them there are around 1/3 of them are providing English medium classes for international students. So you can choose the English medium classes & Chinese medium classes according to your situation.

What if the application is failed?

Our application successful rate is very high. Because our advisors are all experiential to make application plans for students. And our admission office has very good relationship with Chinese universities' teachers. Panda Admission Co. will sign agreement with applicants, so even the application is not successful, there are fair refund policy in the agreement. Because we are an official company, not individual agent, so the agreement is protected legally.

Can I apply for scholarship?

Yeah of course. There are a lot of scholarship types in China. Panda Admission have the service to apply scholarship too. But you know since the scholarship requires very high grades for students' former education background, so there is risk to make scholarship application. It will be best if you make it, but if u can't make it, I would suggest you still have enough budget (from 2000-4000USD) for your live and study in China.

Are the scholarships in Chinese only or can scholarships be taken in English?

There are different type of scholarship in China. Some are in Chinese medium and some are in English medium.

Can full scholarships be secured?

Their Admission Team will help you evaluate the chance of applying for scholarship, and help you make the proper application plans, to highly increase your chance to win scholarship. Our successful rate to win scholarship is more than 90%.

What's the list of course/universities that we can apply?

We can process more than 600+ Chinese universities and 2000+ courses in China, so there is not any certain list. We will make the application for you according to your requirement. Such as you can tell us your favorable cities, preferable course etc., then we will recommend you the suitable universities and programs according to your requirement!

When does Chinese university open class?

In China there are two intakes, March intake and Sept. Intake. Usually , universities will begin to enroll students half year before they begin class. And scholarship will be even earlier. So if you are interested in applying, you had better begin to prepare as soon as you can. In that way, you can have better chance to be admitted and to get scholarship.

Are there age limit? What are the age requirements for each stage (university studies, masters, Phd.)

Usually the age limited for bachelor degree is around 25 years old, for master degree is 35 years old , and for Phd. Degree is 40 years old. But within this limit, the younger the better. If you 've beyond the age limit, but the other condition is excellent, there is still chance. I can arrange a personal course advisor for you to help you evaluate.