Territory
China is located at the east coast of the largest continent (Eurasia) as well as the western margin of the largest ocean (Pacific). It has a land area of about 9.6 million square km, occupying 6.5 percent of the total land area of the world. From the confluence of the Heilong River and its tributary, the Wusuli River, westward to the Pamir Plateau, the distance is more than 5200 km. From midstream of the Heilong River north of Mohe, southward to Zengmu Shoal of the Nansha Islands near the equator, the distance is more than 5500 km. Its population of more than 1.3 billion accounts for approximately one-fifth of the world population...
MORE
China Transportation
China has built a very comprehensive transportation system with flights, trains, highways and waterways, as well as local city transportation, such as taxi, public bus and metro. To travel between two destinations, travelers are recommended to take flight or high speed train; to travel around the destinations, travelers are recommended to use our private transfer service. Yangtze River cruise is not only served as a means of transportation sailing between Chongqing and Shanghai or Chongqing and Yichang, but also a relaxing way to enjoy the fascinating natural gorge scenery along Three Gorges. You could add it into your China trip as a break to relax yourselves to the most.
To make clear how to travel in one city, you can head to the single city transportation guide. Check the list below and you'll find the transportation information to well match for your arrangements.
China Flights: Fast & Convenient Transfer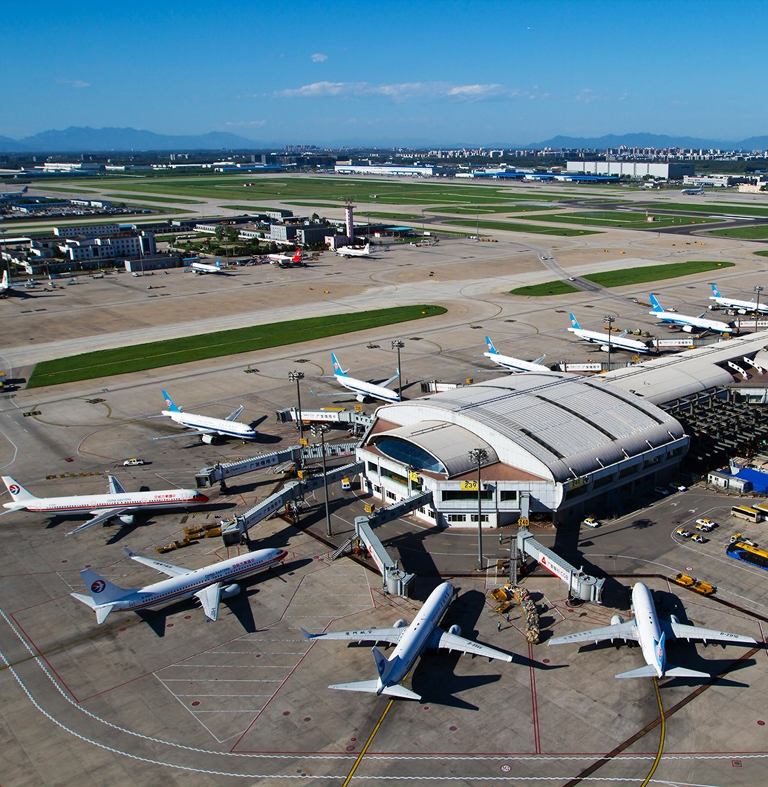 Flights or airplanes are the fastest and most convenient way to travel from International cities to China and among most destinations in China. Taking flight is not only time-saving but also energy saving. There are many international airports in China that travelers can choose your ideal gateway to China, like Beijing, Shanghai, Hong Kong, Guangzhou, Chengdu, etc. Till now, 18 cities of China offers 72-hour visa free transit and travelers can make short stay in most of popular cities. Besides, the Big Four Airlines – Air China, China Southern Airlines, China Eastern Airlines and Hainan Airlines serve you most in China. China Discovery is here ready to book domestic flights for you to well match your tour arrangements in each destination. Also, we can help to book international flights for your coming and departure. If you are a member of a certain airline company, please tell your travel consultant for they can consult about membership points for you. If you book it on your own, please notice the departure time, airports and terminal and do some research about the transfer.
China Trains: High Speed Train Travel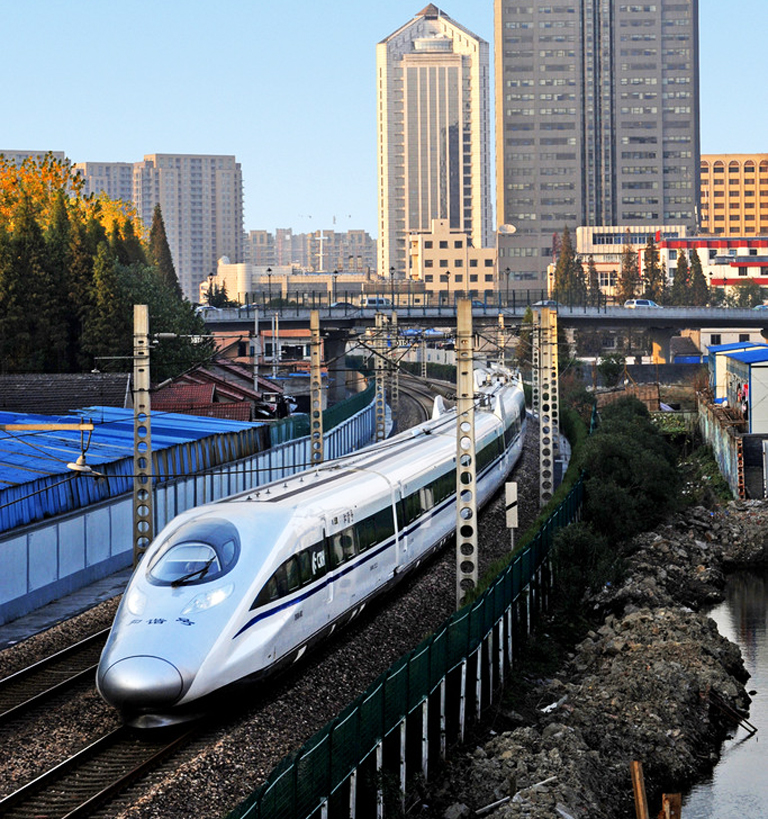 Different trains can take travelers to almost every city and region. By the December of 2014, China has the world's longest HSR network with over 16,000 km, extending to 28 of China's 34 provinces and regions. You are highly recommended to travel around China by high speed train (G trains, D trains and C trains) with an average speed of 250 km/h or higher. Fast, safe, reliable, comfortable and environment-friendly high speed trains are now rivaling air travel as an efficient means of transportation for long distance. Most of the tourist cities including Beijing, Shanghai, Xian, Luoyang, Guilin, Chengdu, Huangshan, Suzhou, Hangzhou, Guiyang, Guangzhou and more have high speed train running through and many travelers choose high speed train travel as a part of China experience during their trip. It is very popular to travel Beijing-Xian, Beijing-Shanghai, Xian-Luoyang, Guilin-Guiyang, Lanzhou-Urumqi, Chengdu-Chongqing, Yichang-Wuhan, and Pingyao-Xian…by high speed train.
China Highway: Long Distance Bus or Private Car Travel
Traveling by highway/road is not as comfortable as traveling by flight or high speed train. But it is necessary to use it to the remote areas with fascinating scenery, like Yuanyang Rice Terrace, Dongchuan Red Land, Tiger Leaping Gorge in Yunnan, Siguniang Mountain, Hailuogou in Sichuan, Mount Everest, Namtso Lake in Tibet, Huitengxile Grassland and Gegentala Grassland in Inner Mongolia, etc. Usually, there are some departures for long distance bus and you'd better purchase the ticket in advance. The economic Long distance bus can take you to the tourist spots but it is both time and energy consuming. China Discovery suggests you choose the transfer between two destinations with 6-8 hours' drive in one day.
With China Discovery, travelers can enjoy private service with private guides and experienced drivers for you, your family and group. Our guides try their best to explain the history and facts about all the sites you'll visit with their expert knowledge. The drivers are licensed, experienced and helpful. Using the private car service makes your tour comfortable, flexible and enjoyable.
China Waterway: River Cruise in China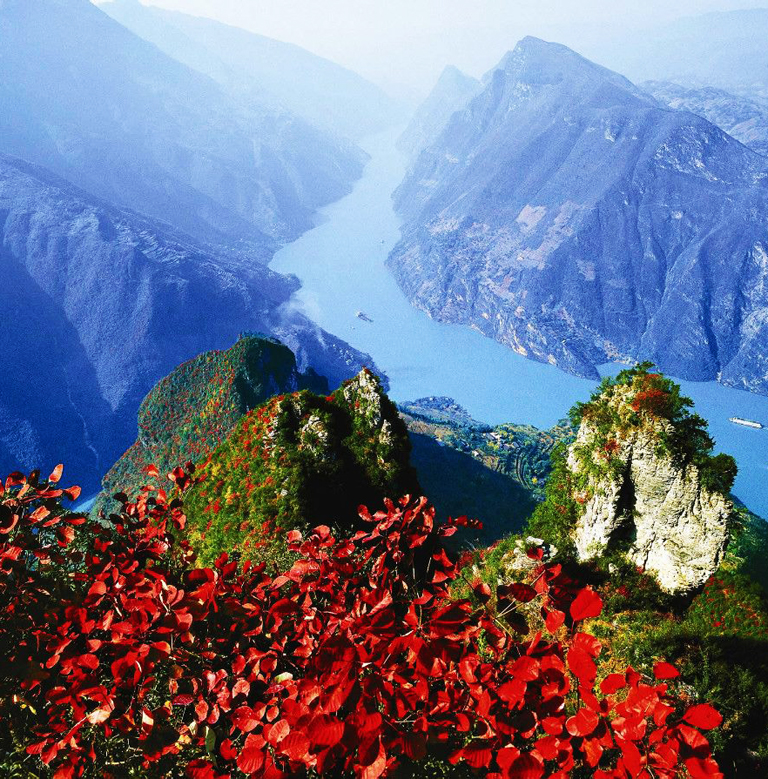 China has more than 5800 rivers with a total length of 400,000 kilometers. Among the total length, China has 110,000 kilometers of navigable rivers, streams, lakes, and canals, more than any country in the world. The main navigable rivers are the Yangtze River, Yellow River, Pearl River, Xijiang River, Huangpu River and Beijing-Hangzhou Grand Canal, etc. Taking cruise sailing along the rivers is not only a means of transportation, but also a relaxing and enjoyable way for sightseeing in China.
(a) Yangtze River Cruise - 4 days & 3 nights downtown from Chongqing to Yichang, 5 days & 4 nights upstream from Yichang to Chongqing;
(b) Li River Cruise: 4 hours from Guilin to Yangshuo;
(c) Huangpu River Cruise: 45 minutes on Huangpu River, passing through The Bund;
(d) Grand Canal: 40 minutes to 1 hour on Grand Canal in Suzhou
Subway in China: by Metro
Taking metro is s a cheap and green way to explore in the city. At present, travelers can use subway in more than 25 cities of China, including Beijing, Shanghai, Xian, Chengdu, Hong Kong, Guangzhou, Suzhou, Hangzhou, Chongqing, Kunming, Wuhan, Changsha, Nanjing, Zhengzhou, Harbin, Dalian, Tianjin, Shenyang and more cities.
Among all the cities, Shanghai has got the longest length at 567 kilometers for metro rails with 14 lines (metro line 1-13 and 16) opened. In Shanghai, travelers can take subway to transfer among Pudong International Airport, Hongqiao International Airport, Hongqiao Railway Station, The Bund, Nanjing Road, Renmin Square, Yu Garden, etc. The length of Beijing metro rail is 527 kilometers, ranked as the second with 18 lines. In Beijing, travelers can take subway to transfer among Tiananmen Square, Temple of Heaven, Summer Palace, Lama Temple, Yuanmingyuan Garden, Beijing South Railway Station, Beijing West Railway Station, Beijing Railway Station, Beijing Capital International Airport, etc.